Tire Rotation Service in Garland, TX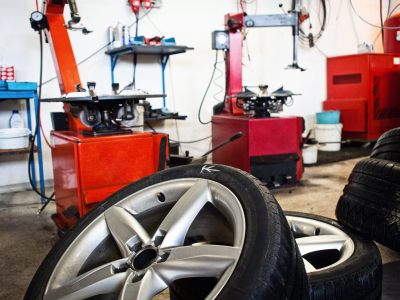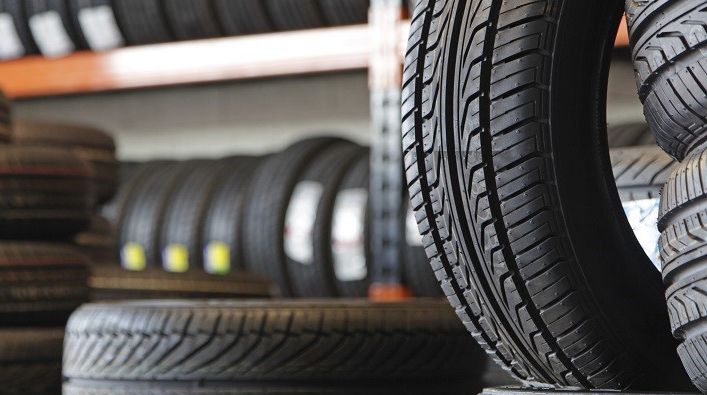 Service Hours
800-896-9617
| | |
| --- | --- |
| Monday | 7:00 am - 7:00 pm |
| Tuesday | 7:00 am - 7:00 pm |
| Wednesday | 7:00 am - 7:00 pm |
| Thursday | 7:00 am - 7:00 pm |
| Friday | 7:00 am - 7:00 pm |
| Saturday | 7:00 am - 4:00 pm |
| Sunday | Closed |
Getting your car serviced for a routine procedure like a tire rotation is easy when you take your vehicle to Prestige Ford. Although you may put rotating your vehicle's rubbers aside for later, it's a simple maintenance that doesn't take too long for our technicians to take care of. We'll ensure that you are driving a safe car that is prepared to give you miles and miles of excellent performance, so stop by today!
There are many benefits to rotating your tires every few months. First off, you can count on your vehicle to provide you with a steady drive that can handle all sorts of inclement road conditions. Also, switching your tires around can help prevent you from having to purchase brand-new ones at different times. It's much easier and affordable to buy a whole set of four at once than to purchase each one separately throughout the year, as most dealers and auto repair centers offer specials for all four wheels only. It's best to check your Owner's Manual to find out how long you should go in between tire rotations. However, our mechanics are also here to recommend a proper timeframe, since your vehicle's age and mileage often affects this range.
When you bring in your vehicle for a tire rotation service in Garland, our mechanics will get straight to work. They will start by switching the front set of wheels for the back pair and align them properly. This is done since the front tires tend to wear faster than the rear set. While we do this simple procedure, we can also replace your oil and air filters, as these maintenances tend to fall in the same range as a tire rotation. You can count on our mechanics to get any service done in quick and efficient manner, as they have access to state-of-the-art equipment and have the experience needed to get the job done with precision.
We offer our customers convenient online tools to make their experience with us even more efficient. You can order a part by filling out our form here on our site. Also, feel free to get a hold of our Service Department 24/7 with our Ask a Tech form. All you have to do is provide us with your inquiry, along with your vehicle's make, model, year, and condition and your contact information, and one of our mechanics will provide you with a details answer as soon as possible.
Our Service Department at Prestige Ford is open six days a week with evening hours, so come on in whenever it best suits your schedule to get a tire rotation service in Garland, TX. Fill out our form online or call us at 800-896-9617 to schedule a time to see us!
Testimonials
Very straight forward and didn't waste my time.
October 8, 2013
Hard workers!
August 6, 2013
Very friendly and good service.
August 6, 2013
Long-time customer!
August 6, 2013
Ron was very nice to us.
August 6, 2013
Great experience!
August 6, 2013
Customer service was excellent!
August 6, 2013
When mom is happy, everybody is happy.
August 6, 2013
They were helpful and very friendly.
August 6, 2013
My second car from Prestige Garland.
August 6, 2013
We were treated like real people.
August 6, 2013
Great Experience!
August 6, 2013
They worked hard to make sure I was pleased with my deal.
August 6, 2013
It was an enjoyable experience!
August 6, 2013
I would recommend Prestige Ford to my family and friends.
August 6, 2013
My car buying experience was friendly and fast!
August 6, 2013
I'm glad I made the drive from Frisco.
August 6, 2013
Read More