Brake Service near Richardson, TX

When driving your vehicle, you'll want the benefit of knowing that its operation is in good standing. For that reason, one of the top maintenance requirements you can routinely check for is a brake service. At Prestige Ford, our Service Department will be sure to provide you the quality of care you deserve.
Reasons for Brake Services
In simple terms, having this procedure performed regularly adds safety to the driving experience. Not only is your protection enhanced following a replacement, but it also reduces the chance of you colliding and causing damage to the vehicles or individuals in your immediate surroundings. Though safety should be a top priority, often overlooked are the financial benefits. By having this process performed, you'll save money that would otherwise be required during repairs for either your or possibly someone else's maintenance costs, should you be deemed liable in an accident. The procedure by itself, on the other hand, is typically inexpensive.
What are Some Warning Signs?
When your brakes are having problems and in need of repair, you can tell based on a variety of possible indicators. While a squealing or squeaking sound can be a warning for any number of possible mechanical difficulties, you should have your brakes looked at immediately if a constant, high-pitched noise is emanating from the wheel area. In such a case, the brake pad might be wearing out. Also, an uneven rotor surface could cause vibration in the brake pedal or steering wheel. Thus, if you begin to feel this odd sensation, you should contact mechanical services. Our Service Department at Prestige Ford is happy to be your point of reference.
Advantages of Prestige Ford
At Prestige Ford, you'll have several unique opportunities that can benefit you. First off, it's not unusual for us to include Service Specials. In fact, we routinely have discount deals that will help get your brakes replaced at an affordable cost, thus combining both quality expertise and financial savings. In addition, we offer the opportunity for you to speak with one of our mechanics even if you're unable to make it into the dealership. Simply fill out the Ask a Tech form available on our website, and one of our well-trained service professionals will get back to you as soon as possible. When it comes to the overall quality we're capable of delivering, don't take our word for it. Read one of the helpful reviews some of our loyal customers have written to persuade you about our level of expertise.
We're well aware that proper maintenance is essential for the effective operation of your automobile. At Prestige Ford, it's our goal to ensure that these expectations are met. The next time you find yourself driving along the Lyndon B. Johnson Freeway, pay us a visit to learn more about a brake service near Richardson, TX.
Service Hours
972-468-1171
| | |
| --- | --- |
| Monday | 7:00 am - 7:00 pm |
| Tuesday | 7:00 am - 7:00 pm |
| Wednesday | 7:00 am - 7:00 pm |
| Thursday | 7:00 am - 7:00 pm |
| Friday | 7:00 am - 7:00 pm |
| Saturday | 7:00 am - 4:00 pm |
| Sunday | Closed |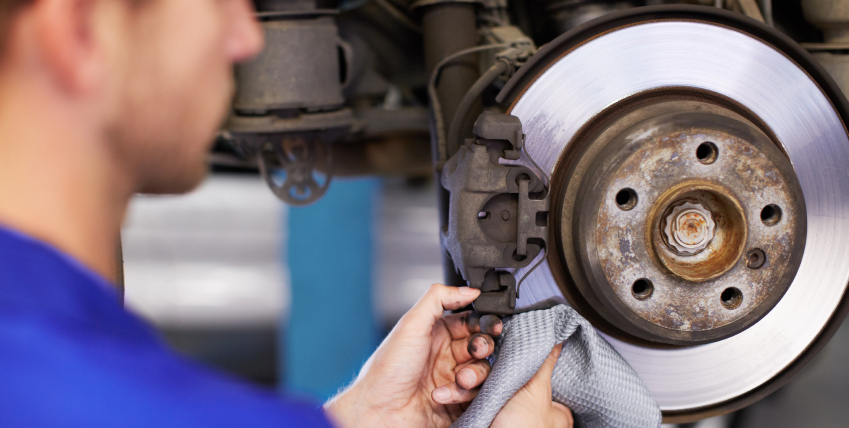 Testimonials
We love our new truck! Thank you!
5-4-2020
OUTSTANDING!
5-1-2020
Impressive
4-23-2020
Randall Reed's has earned my business!
4-15-2020
People that care
4-2-2020
I wish I could give them 10 stars!
3-26-2020
Great Staff!
3-12-2020
Sales & service is exceptional! Thank you Prestige
2-26-2020
Sales is the Best
1-2-2020
Recommending coming here for a vehicle.
12-26-2019
Always the professional
9-20-2019
Always the professional
9-11-2019
Thanks Guys
8-6-2019
Highly recommend this dealership and the management team is amazing!
7-24-2019
Outstanding customer service!
7-11-2019
Excellent Service...
6-5-2019
I had a wonderful experience
6-1-2019
Amazing Service Staff
5-23-2019
Great Work!
1-10-2019
Hard workers!
11-7-2019
Read More