Buy vs Lease near Richardson, TX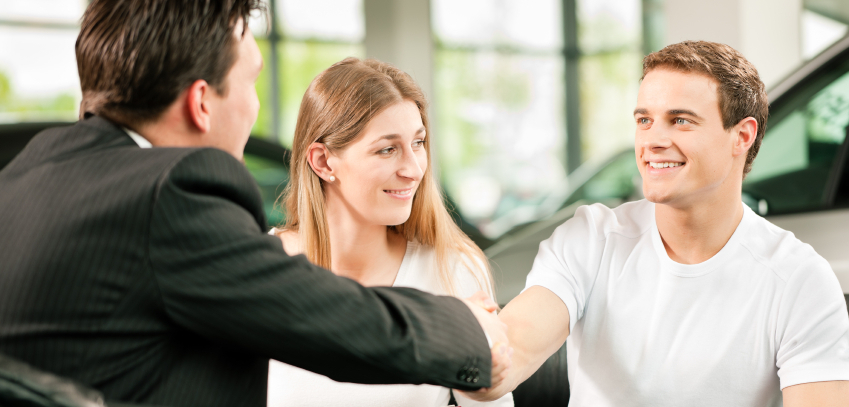 If you're trying to take home your next vehicle, you may have more options available to you than what comes to mind. At Prestige Ford, we're happy to help you sort out the differences between buying and leasing the vehicle of your choice. Regardless of make and model, we'd like to help you find the success you're looking for today!
Why Buy?
Buying an automobile, whether a sedan, SUV, or a different segment, can be a viable option in more than one way. Not only is it a great choice if you're interested in a long-term investment, but you can have a lot more control over what to do with the vehicle, from customizing features to selling or loaning the automobile as you please. While the vehicle can be purchased in one lump sum, it's common to pay off the purchase using monthly deposits. Once paid in full, the vehicle is yours to keep and maintain. Purchasing an automobile is also seen as a better choice if you're absolutely certain which model you'd like, not having to wonder about trying other vehicles.
Why Lease?
If, however, you are interested in possibly determining which vehicle you'd like to try from a variety of possible selections, you may get more out of leasing your next set of wheels. Here, you agree to pay installments over a certain period of time, usually between two to four years. During that time, you'll be capable of trying out a selection of vehicles, including new versions that offer captivating technology and performance features. After the lease is up, a variety of possibilities – including purchasing a vehicle outright – are made available to you. This is an ideal situation for someone looking to only utilize a vehicle for a short time, and our Finance Department is happy to provide you the assistance you'll be looking for!
Why Buy or Lease Through Prestige Ford?
Just outside of Dallas lies our dealership with a dedicated team ready to help out! While we'd love to see you in person, it's understandable that the time isn't always right for such a convenience. Therefore, we can show you how to determine what might be most affordable to you thanks to our Payment Calculator. When you fill in just a few pieces of information, including the monthly payment and down payment that you're comfortable with, it makes determining whether or not the vehicle you're considering seems to be a good fit presently. Yet even if not, we can still provide aid! Fill out our Finance Application form to give us some data on your current status, and a representative will be with you shortly. And, if you're hoping to get pre-approved for a loan en route to an upcoming purchase, work with us today and we can get you through the process in only a few easy steps.
At Prestige Ford, we seek to ease the process of receiving quality customer service by tending to the needs of our clients. When on the Lyndon B. Johnson Freeway and trying to determine whether to buy vs lease near Richardson, TX, stop by our dealership and we'll help you with your decision!
Sales Hours
972-468-1024
| | |
| --- | --- |
| Monday | 9:00 am - 9:00 pm |
| Tuesday | 9:00 am - 9:00 pm |
| Wednesday | 9:00 am - 9:00 pm |
| Thursday | 9:00 am - 9:00 pm |
| Friday | 9:00 am - 9:00 pm |
| Saturday | 9:00 am - 9:00 pm |
| Sunday | Closed |
Testimonials
We love our new truck! Thank you!
5-4-2020
OUTSTANDING!
5-1-2020
Impressive
4-23-2020
Randall Reed's has earned my business!
4-15-2020
People that care
4-2-2020
I wish I could give them 10 stars!
3-26-2020
Great Staff!
3-12-2020
Sales & service is exceptional! Thank you Prestige
2-26-2020
Sales is the Best
1-2-2020
Recommending coming here for a vehicle.
12-26-2019
Always the professional
9-20-2019
Always the professional
9-11-2019
Thanks Guys
8-6-2019
Highly recommend this dealership and the management team is amazing!
7-24-2019
Outstanding customer service!
7-11-2019
Excellent Service...
6-5-2019
I had a wonderful experience
6-1-2019
Amazing Service Staff
5-23-2019
Great Work!
1-10-2019
Hard workers!
11-7-2019
Read More