Can I Sell My Car to Prestige Ford?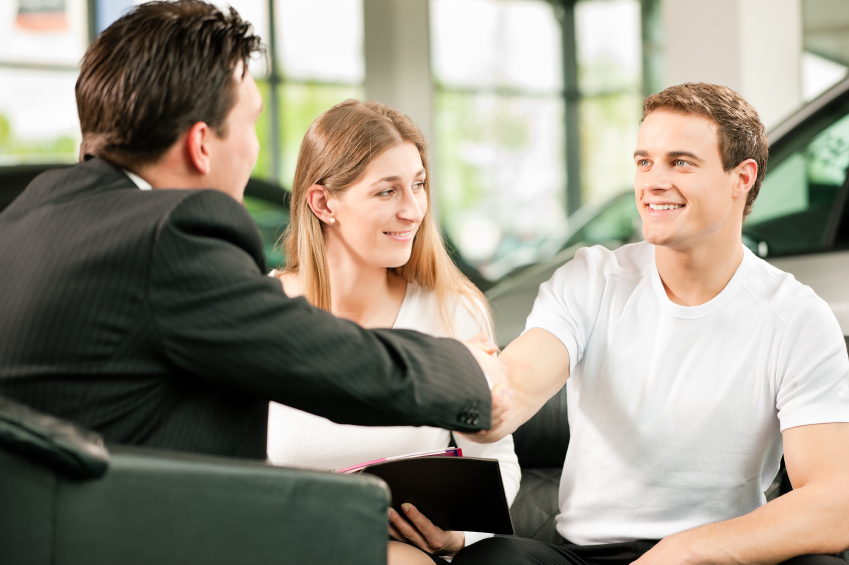 Buying a new or pre-owned car does not have to be a daunting undertaking. When you have a ride that is no longer exciting to take to work in the morning or on afternoon trips on Saturday and Sundays, sell it to Prestige Ford! You can either add some extra cash to your bank account, or you can use the value to trade for one of our many vehicles on the lot and in the showroom. If this route sounds interesting to you, let's talk more about it!
Selling to Us
You have the option of selling your vehicle on your own, but are you aware of everything that entails? You'll need to find a way to post and update ads, which can oftentimes be expensive, and you'll also have to find time to meet with interested buyers. This process can take up to several months to see through to the finish. And don't forget the necessity of transferring the title which is a multi-step process and involves submitting paperwork to the DMV. Why not let the experienced staff at Prestige step in and assist you? We've done it before and we can do it again in as few as one or two visits.
Online Tools
You can get started right away when you click on our Value Your Trade-In form. Once you provide us with basic details like year, model, make, and mileage, it will only take a few moments to generate an initial estimate. This figure can be fine-tuned by adding pictures and listing optional features. The more you tell us about your existing set of wheels, the more we can do what we can to increase the offer! We are always adding to our already extensive inventory, and your lightly used ride might be a perfect fit for someone looking for an affordable set of wheels.
Selling Vs. Trading
Are you still deciding between trading-in or selling us your aging vehicle? Most people who are looking to get rid of an existing auto will need a replacement for it. In this case, trading might be the right choice for you unless you plan to rely on public transportation or a bicycle to get where you need to be. If for some reason you need to downsize and you are not looking for an additional vehicle, then selling sounds like the way to go! You'll get a sum that you can use for a family vacation, defray an existing credit card bill, or save it for the next rainy day. The Finance Department is here to help in any way we can.
Have we answered the question, "Can I Sell My Car to Prestige Ford?" Now that you know we are here for you, feel free to contact us with any other questions you might have.
Sales Hours
972-468-1024
| | |
| --- | --- |
| Monday | 9:00 am - 9:00 pm |
| Tuesday | 9:00 am - 9:00 pm |
| Wednesday | 9:00 am - 9:00 pm |
| Thursday | 9:00 am - 9:00 pm |
| Friday | 9:00 am - 9:00 pm |
| Saturday | 9:00 am - 9:00 pm |
| Sunday | Closed |
Testimonials
We love our new truck! Thank you!
5-4-2020
OUTSTANDING!
5-1-2020
Impressive
4-23-2020
Randall Reed's has earned my business!
4-15-2020
People that care
4-2-2020
I wish I could give them 10 stars!
3-26-2020
Great Staff!
3-12-2020
Sales & service is exceptional! Thank you Prestige
2-26-2020
Sales is the Best
1-2-2020
Recommending coming here for a vehicle.
12-26-2019
Always the professional
9-20-2019
Always the professional
9-11-2019
Thanks Guys
8-6-2019
Highly recommend this dealership and the management team is amazing!
7-24-2019
Outstanding customer service!
7-11-2019
Excellent Service...
6-5-2019
I had a wonderful experience
6-1-2019
Amazing Service Staff
5-23-2019
Great Work!
1-10-2019
Hard workers!
11-7-2019
Read More