Oil Change Service near Addison, TX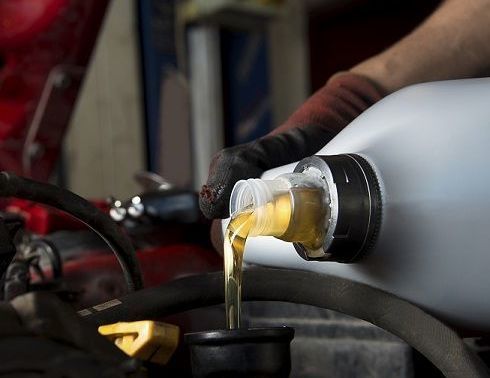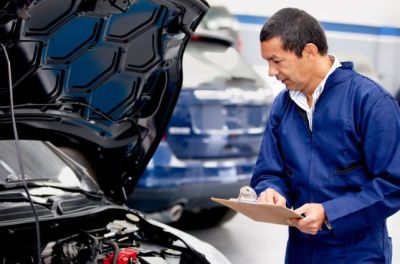 Oil is the lifeblood of your vehicle and it is important to maintain a fresh batch to ensure every moving part is working together cohesively. Luckily for you, our knowledgeable mechanics here at Prestige Ford are here to get you back on the road with confidence, thanks to our premier oil change service. All you have to do is give us a call at 800-896-9617 to schedule the date and time that suits you the best during our business hours. We look forward to your visit1
Oil is crucial to the performance of your engine. Under the sheet metal of your vehicle are numerous metal parts moving and working together, and moving metal creates a substantial amount of friction and heat. Oil is the lubrication that keeps everything running smoothly, and also acts as a cleaning agent. Over time, the oil in your engine breaks down and the detergents and chemicals that prevent rust become less effective. To avoid expensive damage to your engine, it is crucial that you come in to get the amber fluid changed. Here at Prestige Ford, we will make sure the life of your vehicle is extended with this maintenance.
Our team of technicians are ready to help you get back to the efficiency you deserve. We prioritize customer satisfaction and work toward providing services that you can trust every day. Our service department can answer any questions and concerns you may have, no matter if it is an oil change or tire rotation. All you have to do is make use of our Ask a Tech form right here on our website! Just fill out the empty fields, then one of our technicians will get back to you as soon as possible. If you are overdue and ready to get the ball rolling now, then head to the top of your screen and select the service & parts drop down. Once there, click on the schedule appointment form to set a timeframe that adheres to your schedule! Of course, if you'd prefer to speak with one of our representatives, that option is always available to you as well.
A clean engine is a happy engine, and our team at Prestige Ford is here to help you achieve that in just one simple step. While you're here, you might as well kill two birds with one stone and get a wiper blade replacement while you're at it! Be sure to check our service specials as well, so you can save a couple bucks on your oil change service near Addison, TX!
Service Hours
972-468-1171
| | |
| --- | --- |
| Monday | 7:00 am - 7:00 pm |
| Tuesday | 7:00 am - 7:00 pm |
| Wednesday | 7:00 am - 7:00 pm |
| Thursday | 7:00 am - 7:00 pm |
| Friday | 7:00 am - 7:00 pm |
| Saturday | 7:00 am - 4:00 pm |
| Sunday | Closed |
Testimonials
I wish I could give them 10 stars!
11-7-2019
Great Staff!
10-16-2019
Sales & service is exceptional! Thank you Prestige
10-9-2019
Always the professional
9-20-2019
Always the professional
9-11-2019
Thanks Guys
8-6-2019
Highly recommend this dealership and the management team is amazing!
7-24-2019
Outstanding customer service!
7-11-2019
Excellent Service...
6-5-2019
I had a wonderful experience
6-1-2019
Amazing Service Staff
5-23-2019
Great Work!
1-10-2019
Sales is the Best
1-2-2019
Recommending coming here for a vehicle.
12-26-2018
Hard workers!
11-7-2019
Very straight forward and didn't waste my time.
11-12-2019
Very friendly and good service.
10-30-2019
Long-time customer!
11-16-2019
Ron was very nice to us.
10-3-2019
Great experience!
9-25-2019
Read More