Tire Rotation Service near Addison, TX
When was the last time you had your tires rotated? If it is a little hard to remember, then come on down to Prestige Ford to keep up with the regular wear and tear you have been experiencing with our tire rotation service. Our knowledgeable technicians specialize in getting your vehicle to its optimal condition, so reaching the pinnacle of traction is just moments away! All you have to do is give us a call at 800-896-9617 to schedule the date and time that suits you best!
When you come in for your tire rotation, our mechanics will reposition your rubbers to different wheels on your vehicle, typically the front set to the back and vice versa. Doing so will evenly distribute the wear of your tires, which extends their life, preserves their traction, and improves your car's overall performance. Your front tires take the brunt of the force, as they carry the weight of the engine and handle all of your turns and braking maneuvers. It is generally recommended you get your tires rotated every six months, but it is always a good idea to take a peek at your Owner's Manual for a more specific guideline. Once we get your tires situated where they need to be we will also check your tire pressure to make sure it is at the correct level.
Tire rotations are a commonly neglected service, even though they are crucial to maintaining top-notch traction on the roadway. Failing to rotate your tires according to their maintenance schedule can cause damage as well as reduce traction, making your vehicle unsafe to make your daily commutes. It is also likely to cost you more in the future since tires come in sets of four. If you have to replace one at a time, then you will be hit with way higher prices instead of purchasing them all at once. If you have any questions or concerns, go ahead and visit our Ask a Tech page to get in touch with our knowledgeable technicians 24/7. We promise we will get back to you as soon as possible!
Make your time spent on the road as safe as possible here at Prestige Ford, with our tire rotation service near Addison, TX. We will be sure to get you in and out as quickly as possible for your utmost convenience. We are located at 3601 South Shiloh Road in Garland, TX, and look forward to your visit.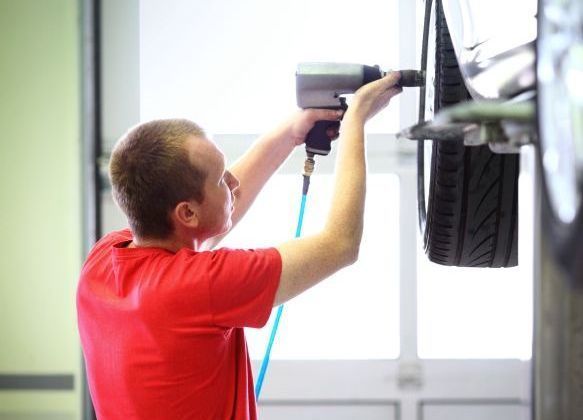 Service Hours
972-468-1171
| | |
| --- | --- |
| Monday | 7:00 am - 7:00 pm |
| Tuesday | 7:00 am - 7:00 pm |
| Wednesday | 7:00 am - 7:00 pm |
| Thursday | 7:00 am - 7:00 pm |
| Friday | 7:00 am - 7:00 pm |
| Saturday | 7:00 am - 4:00 pm |
| Sunday | Closed |
Testimonials
We love our new truck! Thank you!
5-4-2020
OUTSTANDING!
5-1-2020
Impressive
4-23-2020
Randall Reed's has earned my business!
4-15-2020
People that care
4-2-2020
I wish I could give them 10 stars!
3-26-2020
Great Staff!
3-12-2020
Sales & service is exceptional! Thank you Prestige
2-26-2020
Sales is the Best
1-2-2020
Recommending coming here for a vehicle.
12-26-2019
Always the professional
9-20-2019
Always the professional
9-11-2019
Thanks Guys
8-6-2019
Highly recommend this dealership and the management team is amazing!
7-24-2019
Outstanding customer service!
7-11-2019
Excellent Service...
6-5-2019
I had a wonderful experience
6-1-2019
Amazing Service Staff
5-23-2019
Great Work!
1-10-2019
Hard workers!
11-7-2019
Read More