Tire Rotation Service near Mesquite, TX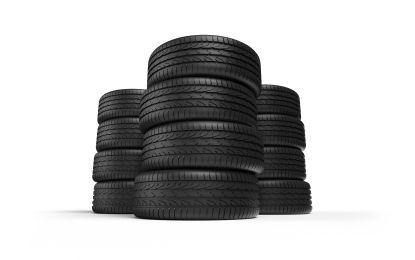 Making sure that you hug each corner with every turn is important when you get behind the wheel. If you have recently experienced some slippage during inclement weather, then it might be time to stop by Prestige Ford for a tire rotation! We will get your current set of rubbers switched around so you can maximize their lifespan and save some money in the long run. To learn more, give us a quick phone call at 972-468-1171!
How Often Should My Tires Be Rotated?
There is a very distinct timeline that you should abide by to make sure that you are not only getting the most out of your current set of tires, but also maintaining a safe drive for the miles ahead. We generally suggest that each of our clients pay us a visit every 3,000 to 6,000 miles to make sure that you will stay in control of your vehicle, even during a torrential downpour. This timeframe can be greatly affected by your driving style and the climate that you drive in, so if you like to adventure off the beaten path, then you should stop by sooner rather than later. Pair that with the extreme temperatures that we deal with here in Texas, and your tires might erode quicker than others.
Signals
If you aren't sure if it is about that time to stop by, we totally understand! That is why we are here to fill you in with the details of when to pay us a visit so there isn't any gray area. If you notice that your steering wheel or vehicle starts to shake when you exceed speeds of 45 MPH, then this is your automobile telling you that your tires have experienced uneven wear. Has your tire pressure monitoring system illuminated a few times even though you are continuing to fill them up? This could mean that your tires are down to their last leg and you are in need of a total replacement. The best way to determine whether you need a rotation is to just ask us! We would be happy to let you know what your plan of action should be moving forward.
Parts Department
Unfortunately, many drivers ignore the fact that they need a rotation until it is entirely too late. If this is the case for you, don't worry! We have a Parts Department that is filled with all of the name brands so you can get your hands on a replacement in no time. We carry brands like Bridgestone, Michelin, Goodyear, and many more, so you can find the right brands and style that will fit your driving needs. If you don't see a specific type, then you can tap into our Order Parts form so we can have them shipped here. Once we receive them, we will call you in so you can get them switched out!
Stop by Prestige Ford for your tire rotation service near Mesquite, TX! We look forward to getting you the traction that you need when you stop by our location at 3601 South Shiloh Road in Garland, TX!
Service Hours
972-468-1171
| | |
| --- | --- |
| Monday | 7:00 am - 7:00 pm |
| Tuesday | 7:00 am - 7:00 pm |
| Wednesday | 7:00 am - 7:00 pm |
| Thursday | 7:00 am - 7:00 pm |
| Friday | 7:00 am - 7:00 pm |
| Saturday | 7:00 am - 4:00 pm |
| Sunday | Closed |
Testimonials
I wish I could give them 10 stars!
11-7-2019
Great Staff!
10-16-2019
Sales & service is exceptional! Thank you Prestige
10-9-2019
Always the professional
9-20-2019
Always the professional
9-11-2019
Thanks Guys
8-6-2019
Highly recommend this dealership and the management team is amazing!
7-24-2019
Outstanding customer service!
7-11-2019
Excellent Service...
6-5-2019
I had a wonderful experience
6-1-2019
Amazing Service Staff
5-23-2019
Great Work!
1-10-2019
Sales is the Best
1-2-2019
Recommending coming here for a vehicle.
12-26-2018
Hard workers!
11-7-2019
Very straight forward and didn't waste my time.
11-12-2019
Very friendly and good service.
10-30-2019
Long-time customer!
11-16-2019
Ron was very nice to us.
10-3-2019
Great experience!
9-25-2019
Read More