Transmission Fluid Replacement Service near Dallas, TX

Here at Prestige Ford, we're all about providing our customers with superb vehicles that will last for the long run. Part of that is selling some of the best models out there, but an equally important component to the longevity of your vehicle is being sure to get it serviced regularly. Today, we hope to show you the importance of changing your transmission fluid at the proper intervals.
Transmission Fluid
We have a wide range of customers who visit our dealership and know that not everyone is familiar with all the components that go into your vehicle running smoothly. That's why we'd like to first explain what precisely transmission fluid is. Well, your transmission itself is the piece that helps transfer energy from your engine to your wheels. It is able to process the raw power generated and transform it into motion. Transmission fluid is used to keep all the pieces involved in this process lubricated. This will help prevent unnecessary wear, will keep things clean and free of dirt, and assist in regulating temperature.
When Should You Change Your Transmission Fluid?
Now that you understand the importance of transmission fluid, you might be more eager to know when is the right time to have it replaced. Like many other important services, there are a few signs that will tell you that it's time to get your fluid replaced. Any strange noises coming from your transmission are a clear indication that the parts might not be as lubricated as they should be. While at the wheel, trouble with changing gears, or any kind of surging, delay of movement, or slippage during a gear shift all would indicate that you need to come in as soon as possible. If you wish to be proactive and avoid these potentially-dangerous symptoms, we'd encourage you to visit us every 30,000 to 60,000 miles. To be precise, always consult your Owner's Manual for the numbers specific to your particular model.
Online Features
Before you do come in, be sure to visit our online Service Department. This virtual store has everything you could want when you visit us in person. You can use our Parts Department to find or order anything you might need, sign up to be informed of safety recalls on your model, find any ongoing service specials we might have, and even use our Ask a Tech form to receive advice from one of our expert mechanics!
If you think that it's time for a transmission fluid replacement service near Dallas, TX, then we'd encourage you to come to Prestige Ford at your earliest convenience. If you want to avoid the line, be sure to schedule an appointment online.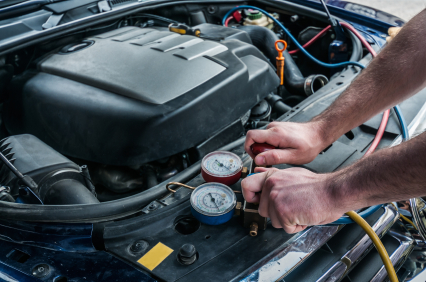 Service Hours
972-468-1171
| | |
| --- | --- |
| Monday | 7:00 am - 7:00 pm |
| Tuesday | 7:00 am - 7:00 pm |
| Wednesday | 7:00 am - 7:00 pm |
| Thursday | 7:00 am - 7:00 pm |
| Friday | 7:00 am - 7:00 pm |
| Saturday | 7:00 am - 4:00 pm |
| Sunday | Closed |
Testimonials
I had a wonderful experience
1-23-2019
Amazing Service Staff
1-16-2019
Great Work!
1-10-2019
Sales is the Best
1-2-2019
Recommending coming here for a vehicle.
12-26-2018
Hard workers!
12-20-2018
Very straight forward and didn't waste my time.
12-7-2018
Very friendly and good service.
11-22-2018
Long-time customer!
11-16-2018
Ron was very nice to us.
10-30-2018
Great experience!
10-11-2018
Customer service was excellent!
9-28-2018
When mom is happy, everybody is happy.
8-16-2018
They were helpful and very friendly.
5-3-2018
My second car from Prestige Garland.
4-26-2018
We were treated like real people.
4-26-2018
Great Experience!
11-1-2017
They worked hard to make sure I was pleased with my deal.
10-30-2017
It was an enjoyable experience!
10-25-2017
I would recommend Prestige Ford to my family and friends.
10-11-2017
Read More